The Douay Martyrs Catholic Secondary School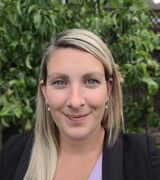 The Douay Martyrs Catholic Secondary School was founded in 1962. The school has an 8 form entry from year 7 through to year 11, and with a now thriving sixth form, we have in excess of 1600 students on roll. The school is named after the 160 Douay Martyrs between 1577 and 1680. The school mission is "To create a Christ-centred learning community where every individual is enabled to fulfil their true potential". The school motto, Through Faith to Success, reflects the ethos, values and faith of those Martyrs. Students leave The Douay Martyrs Catholic Secondary School with excellent educational outcomes.
The current Headteacher, Fiona McCloskey took up post in September 2022. Working with staff, parents and students, the Head, Governors and Leadership Team have articulated an ambitious vision which builds on the tradition and school values. 'The Douay Way' permeates the school day. There is a corporate atmosphere in which both students and staff know that they are working towards a common goal – to better themselves and become excellent citizens, in a progressive learning environment which combines traditional values with the very latest technology and learning techniques. This is accompanied by outstanding Pastoral care and Guidance which is exemplified under the "Walk with me" mantra that permeates through daily school routines.
The school has excellent relationships with local and DOWAT schools, experienced and committed Governors, in a growing practice of collaboration with parents and, above all, talented staff and students who are proud of their school and its tradition.
Fiona McCloskey, Headteacher
01895 679400Email SchoolVisit School Website