Our Lady Catholic Primary School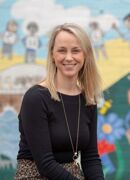 Our Lady Catholic Primary School is situated in in the bustling market town of Hitchin, we are a thriving and popular single form entry primary school. We are an academy and form part of The Diocese of Westminster Academy Trust (DoWAT). We are a welcoming, vibrant and happy school offering a distinctively Catholic education in an inclusive environment, welcoming children and staff of all faiths and none.
I feel incredibly proud to be the Head Teacher at Our Lady Catholic Primary School. It is a privilege to lead such a wonderful and progressive school community, and I along with all staff, are continually striving for excellence and enjoyment. Our pupils are encouraged and supported to be independent, motivated and resilient lifelong learners who are confident to reach their full potential. We are relentless in our drive and ambition to continually improve upon, and better, our previous best.
"Pupils benefit from a broad curriculum that develops their interests. They make good progress and are well prepared for the next stage of their education"
Ofsted July 2022
Every member of our school community lives by our vision, "to inspire all to achieve their best every day" and we aim do this by keeping Christ and our mission statement at the centre of all that we do.
Every child at Our Lady Catholic Primary School, made in God's image and likeness, is unique and holds many gifts and talents which we value and celebrate and it is through an effective partnership between school, home and church that we aim to discover and develop these.
"The Catholic life of the school permeates the whole community in the outstanding opportunity it provides on a daily basis."
Diocesan Inspection May 2019
We are committed to working closely with our families and the parish, not only to provide the very best for our children's learning, but to also help our pupils make sense of their faith and their relationships with God, with each other and with the wider community in which they live.
Sarah Snowball, Headteacher