St Mark's Catholic School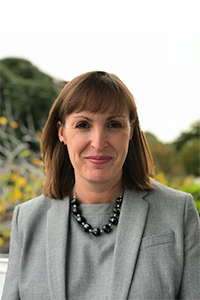 St. Mark's Catholic School is founded on the Christian values, expressed in the gospels: peace, truth, justice, and love.
These values underpin everything that we do within the school, and they unite us as a Christian community. We view each person as special and unique, and our highly professional staff is dedicated to ensuring that every pupil fulfils their God given potential. St. Mark's is a truly inclusive community, and we celebrate our pupils' achievements, together with providing highly effective pastoral support.
St. Mark's enjoys a reputation for outstanding academic achievement based on a consistent record of excellent examination results. We are proud of the progress that our pupils make, and we are committed to the pursuit of excellence in teaching and learning throughout the curriculum. We also aim to equip our pupils with the skills and confidence to make a positive difference in their local communities and in the wider world through Faith in Action programmes.
Andrea Waugh-Lucas, Headteacher