St Mary's Catholic Primary School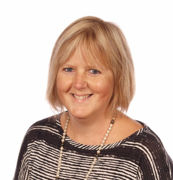 It is over 50 years since the sisters of Providence provided the land for Saint Mary's to be built. Since then, Saint Mary's has served the Catholic families of Royston and the surrounding villages. We are a truly Christian family with our values based on the gospel teachings. Every child is valued and recognised as an individual, a child of Christ. A strong, caring community has been created through the recognition that an outstanding education is a three-way process of child, school and home.
We are extremely fortunate to have beautiful school grounds where our children can further develop their love of learning through having a stimulating and varied outdoor education and Curriculum. Our Nursery is situated in our recently built lodge with beautiful areas for our youngest children to play and learn. Strong relationships are built between our wonderful children, who are highly motivated and well-behaved, and our caring, dedicated, and experienced staff. OFSTED recognised us as an outstanding provider of education, and we see every day as a learning experience.
Ultimately Saint Mary's is here to provide high-quality learning to all our pupils. We welcome children from many different faiths and ethnic backgrounds. We have many special-needs pupils who are supported in a loving environment but also provide high standards of learning for our more able pupils. Our mission statement of "aiming higher, dreaming bigger, praying together, growing in God's love" reflects our school and the growth mindset found both our pupils and staff.
Julia Pearce, Headteacher